About Our Firm
We help successful individuals reduce stress caused by financial worry, leveraging perspective and experience gained through years of hands‐on work in tax & investment. We work to fill your gaps in knowledge and come up with a plan you're comfortable with and can actually follow.
Investment Management
With virtually unlimited ways to invest and a constant barrage of information, you need someone to demystify your options and provide you with strategies that fit your circumstances. We take on that complexity and figure out what applies to your individual situation using our experience, knowledge and industry resources.
Planning
Providing one place where your investment strategy is coupled with planning & tax services checks several items off of your ever‐growing to‐do list. Our understanding of how these areas interact provides you with practical and actionable advice to help you manage your financial life.
As CERTIFIED FINANCIAL PLANNER™ practitioners, we adhere to a Fiduciary Standard, meaning that your interests will always come first, legally & ethically. This independence ensures that our recommendations will never be product or commission-driven. 
We construct data‐driven portfolios that seek to match your tolerance for volatility and work within the global investment market, in hopes of improving your performance odds and yielding a more stable long‐term outcome.
We want you to understand your situation and be comfortable with your financial decisions, utilizing our experience to add value to your financial picture.
Our Core Tenets
35+ years of investment experience have clarified underlying principles that we feel are crucial to your success.
Philosophy
We trust economic science, where research shows historically that financial markets tend to reward the disciplined, diversified investor, and follow Nobel Prize winning economic principles that recognize there is a correlation between increased risk and return.
"The stock market is a device to transfer money from the impatient to the patient"
– Warren Buffet
Efficiency
We believe in the efficiency of markets – that an investment's current price reflects aggregate expectations about risk and return. Because of this, we believe that you cannot consistently exploit pricing mismatches, which has been the conventional way of active management. In our experience, attempts to identify mispriced investments often generate higher costs and risks.
Diversity
We believe that diversification of investments, from asset classes to regions, improves the odds of holding the best performers and a well diversified portfolio can provide the opportunity for a more stable outcome than a single security.
Strategy
We believe that investors can pursue higher expected returns through low-cost, well diversified portfolios that target dimensions related to the investment market, company size, and relative price.
Advisory
We believe that the value of an advisor is providing unbiased advice, coaching through market turmoil, and adding discipline to the process – not chasing after returns.
"The important thing about an investment philosophy is that you have one you can stick with."
– David Booth
Ross W. Burnam,  CPA/PFS, CFP®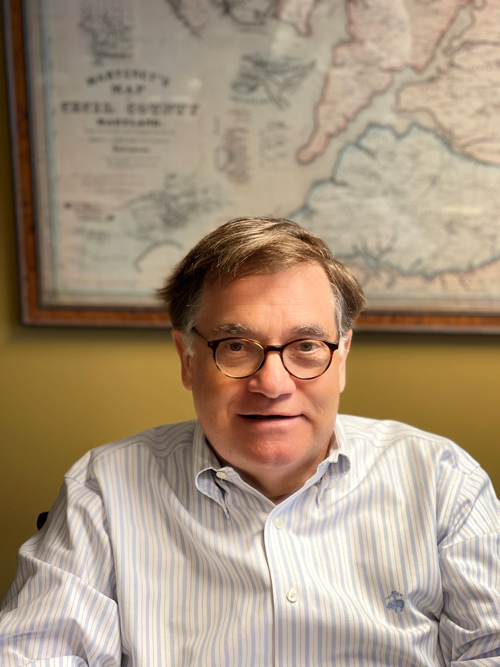 Shortly after graduating from University of Delaware many years ago and earning my CPA certification, I started a firm to help small businesses and individual clients figure out how to be successful in business through managing costs and taxes. Watching clients in a variety of industries develop confidence in themselves as they prospered gave me an immense feeling of satisfaction, but also showed me that they needed the same help with their personal financial issues. I became credentialed as a PFS (personal financial specialist) through the AICPA and later as a CERTIFIED FINANCIAL PLANNER™, which has led to a second career as satisfying as the first.
Working with Christian at our firm is a great pleasure, as I know that we share a commitment in providing the highest level of service to our clients.
R. Christian Burnam, CFP®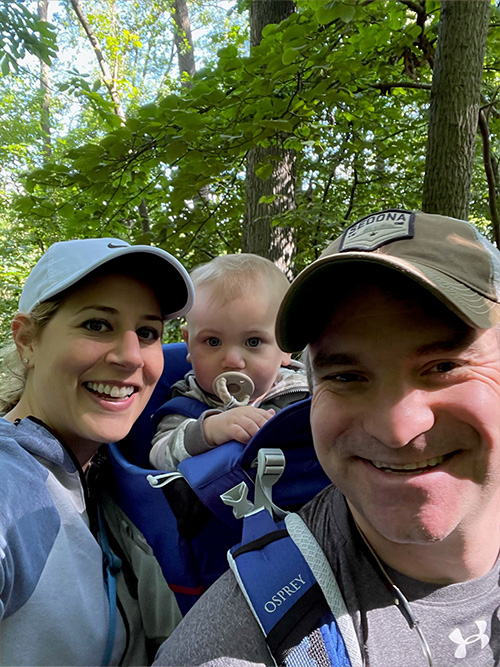 I grew up in my father's accounting firm & after college went into the world of investments. I loved forming personal relationships while helping people achieve their financial goals, so in 2006 I took the next step & partnered with my father to provide these services combined with a background of tax & consulting. In addition to the knowledge I've gained through extensive hands-on experience, I also earned the CERTIFIED FINANCIAL PLANNER™ designation more than a decade ago to demonstrate my commitment to the highest ethical standards & practices related to finance.
I'm blessed to be a husband to a wonderful wife & father to a healthy son. I consider myself very fortunate that I get to work with my family every day of the week.
Get in touch
*Do not send sensitive information via this method for security purposes.
Our Office
300 Granite Run Drive, Ste 120
Lancaster, PA 17601
Contact Us
(302) 453-9662
Office Hours
Mon-Fri: 9am – 4pm
Appointments outside normal hours available based on circumstances
Omicron Advisors, LLC, is a Registered Investment Adviser. Registration as an investment adviser does not imply a certain level of skill or training. Omicron Advisors, LLC may only transact business in those states in which it is registered or qualifies for an exemption or exclusion from registration requirements.